Observations on Latin American startups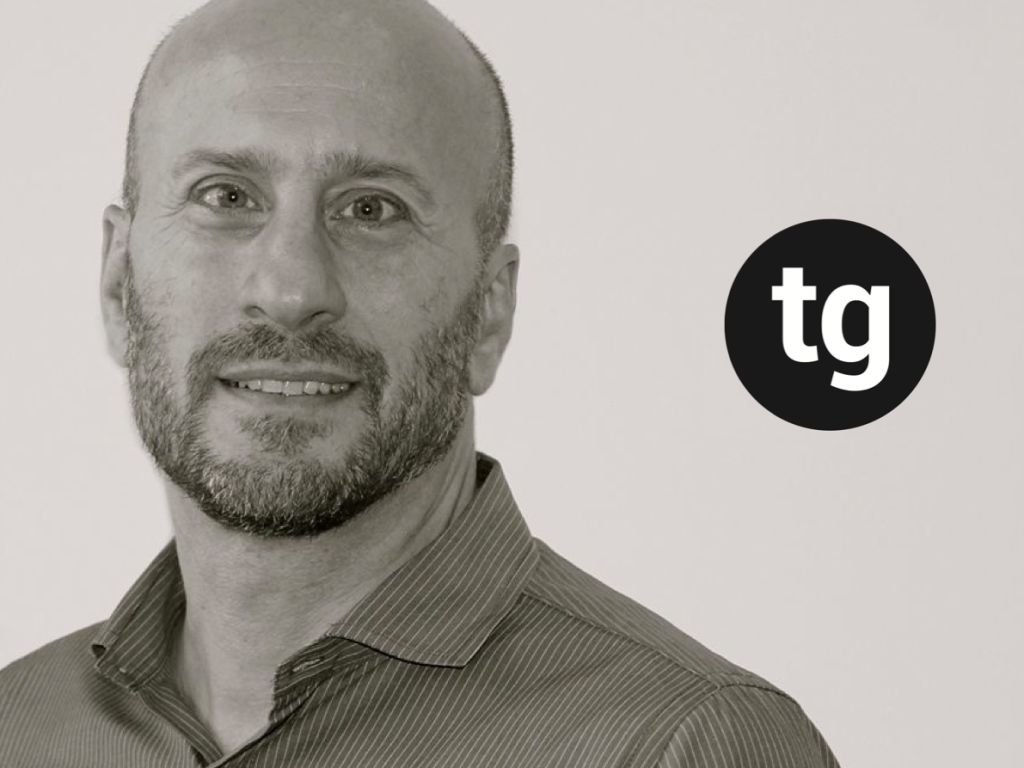 In this post, I'd like to give my general impressions on the state of startups in Latin America.  There are much more thorough posts on the subject such as those from the impressive Omar Tellez on Techcrunch.  Also, as usual, Conrad Egusa, CEO of Publicize, has published incredibly thorough and well-written reviews of the startup ecosystems in Mexico, Chile and Colombia.  Federico Antoni wrote a comprehensive article on the exciting Fintech space in Mexico.  Nonetheless, I'm going to offer a more general impression of the state of startups with personal opinions and points of view.  I name some startups below, but am missing some important names so I ask that you include the names that I've missed in the comments section.
A little more about my particular point of view. I was born and raised in the US.  Although I grew up in Pennsylvania, I lived in Silicon Valley for five years and worked at startups such as Santa Cruz Operation (Santa Cruz) and NetManage (Cupertino).  I, also, wrote and edited articles for InfoWorld Magazine (Menlo Park).  Nonetheless, my parents were from Colombia, South America and the "adventurer" in me drove me to check out the expat lifestyle and move down here.  It's been great and I am eternally grateful for finding the woman of my dreams (from Cartagena) and being blessed with two wonderful children.

With respect to work, it's been equally rewarding and I've particularly enjoyed my involvement with Latin American startups.  A number of years ago, I got to present startup investments (four of these,  all of which were approved) in Mexico and Brazil to our Investment Committee in Santa Clara, California as Intel Capital's Strategic Investment Manager for Mexico. I felt most comfortable in that role, but had a falling out after, among other things, I pushed to invest in a Mexican startup, which was a contrarian play.  Needless to say, that startup, called Kio Networks, went on to become a company worth several billion dollars making the pain of leaving my dream job (e.g., Venture Capitalist) easier to stomach since it happened, in part, because of my taking a stand for a worthy cause (such an investment would have been the hallmark of Intel Capital's efforts in Latin America).
More than five years ago, I became a director for the Founder Institute, a global accelerator based in Silicon Valley, and built an awesome network of local and international mentors. I am a huge fan of Adeo, the creator of the Founder Institute, and am grateful for their support and their recognizing me with an award as best Latam Director and as best International Director.   A number of the founders that passed through the program went on to mentor others in Colombia (e.g., through the government, etc.) while others have gone on to raise more than US $3M in investment.
These days, I've left the evangelism and ecosystem promotion efforts to others and have focused my own activities on advising (in return for shares in their companies) only those founders who have created startups of which I am passionate.  I choose companies that have great prospects, talented founders and ones where we share a mutual chemistry. One of these (Tappsi) already had a successful exit (acquired by a competitor) while the other ones are doing incredibly well. I'll be writing an end-of-year post with some exciting news from Vendty, Acsendo, 1Doc3 and Kiwi Campus.
My day job at BBVA as part of the New Digital Business Latam team has allowed me to visit Mexico (a lot), Brazil, Chile and Argentina.  My main goal has been to look for interesting acquisition targets, but it's also given me a chance to validate some opinions about the state of the different ecosystems. There are others who have traveled a lot more to these countries, but I'm going to share my general impressions not as some type of expert, but in the hopes that it will be useful to some and that others will correct me if they feel I am mistaken on some points.
Southern Cone Thinks Big:
There's no mistaking that the high impact startups in the region have come from Argentina and Brazil and these have a penchant for thinking big. The really good Argentinian founders have a solid "can do" attitude and feel as confident and comfortable in Silicon Valley as they do in Latin America. When you think of the top startups in the region such as MercadoLibre, OLX and Despegar, these came out of Argentina. Patagonia's exit produced global powerhouse entrepreneur/investors Micky Malka and Wences Casares.  Obviously, not all Argentinian startups can be painted with the same brush, but when they are good, they really are GOOD. In the Fintech space, there are already some strong players such as Afluenta, iBillionaire and Invoinet with international investors backing them.  They are also launching some interesting (thought small) startups in the Bitcoin space such as Bitex and Satoshi Tango.
The top Brazilian startups also grow into behemoths, but these are usually relegated to their home country with it's massive market.  Companies such as Buscape, Descomplica, SambaTech, VivaReal and Peixe Urbano, just to name a few, are the types of startups other countries in the region are aspiring to create. On my last trip to the country, I was very impressed with the founders of Quinto Andar (very innovative), NuBank (the current market darling of investors, etc.), ContaAzul, Guia Bolso and, particularly, the ambition, talent and execution prowess of Stone (payments).  Most if not all of these have attracted the strong investors from Brazil and Argentina as well as big name international investors.
Chile is home to the the Startup Chile program which is now known in many corners of the globe.  They have brought in talent from all around the world (mentors and founders) in the hopes of building a vibrant ecosystem.  During my last trip there, I met a number of startups as well as the great managing partners at InverSur.  There are some startups with potential, but it's tough to think of examples similar to the ones previously mentioned from Argentina and Brazil.
Mexico is the fast mover with several "stars" aligned:
A few years ago, I kind of saw Mexico as having bigger version of the startup ecosystem found in smaller countries such as Colombia or Chile. That is no longer the case.  Today, they have substantially grown their base of venture capital firms as well as growing stable of solid startups.  In addition to a growing number of investing firms, their stars have been aligning in that country.  Specifically, the latest stable of incredibly impressive startup founders that hail from top ivy league universities in the US and/or from top startups from that same country.  This includes the founders of Clip, Kichink, Kueski, Konfio ("K" is a valuable letter when thinking of Mexican startup names), Prestadero and Conekta to name a few. Add to this, some serial entrepreneurs at the helm of startups such as Kubo Financiero and OpenPay and you have a solid foundation on which to build a startup ecosystem for the future.
I've met some great people at Mexico's Venture Capital firms. Nonetheless, I have to call out the impressive Paul Ahlstrom, Managing Partner at Alta Ventures, whom I had the pleasure to meet about five years ago during an investment event in Colombia. We had the most enjoyable dinner and I was fascinated with the story of how he decided to move to Mexico (from the states) and the plan that he executed to turbo-charge the local Venture Capital space.  That was a gutsy bet and I'm sure that the next years are going to be great for harvesting his early bets.
Colombia breaking through the provincial mindset:
One of the things that sticks out the most to me about the Colombian ecosystem is the young talent.  According to my recollection, Colombia now boasts at least four startups that have passed through the top accelerator in the US (perhaps, the world) called YCombinator.  In addition to Rappi and Authy (acquired by Twilio), one of these is Platzi, founded by Christian van der Henst (originally, from Guatemala) and Freddy Vega, who breaks the mold of successful startup founders from Colombia since he didn't go to any big name schools and taught himself English and, along with Christian, have a great startup creation story.
For those interested, you can watch my interviews with Freddy (in English) and the founders of other success stories: PayU, CO Internet, Paymentez and a company that I advised prior to their acquisition, Tappsi. Additionally, food delivery startup Domicilios Bogota was acquired by Delivery Hero and is strong success story.  The good news is that Colombia is building a stable of experienced entrepreneurs (such as the younger generation coming out of YCombinator).  The bad news is that, regardless of a lot of fragmented startup cheerleading in the country, the true heavyweight support for future founders will come from the previous and current generation of founders.  Currently, there is an incredible scarcity of investors and, in terms of support for startup founders, I feel that the biggest advance has been on the tactical front (e.g., legal services, financial support services, SEO, etc.).
Egotistically, I've been appreciative of the efforts of the Wayra accelerator because they offer actual investment for startups and, more importantly, I found two of my startups (1Doc3 and Vendty) there. As I stated above, I'm incredibly excited about all of the startups where I'm a shareholder and adviser (the other two are Kiwi Campus and Acsendo). They have funded some interesting startups such as Hogaru and Viajala as well as some potential up and comers such as Latin Hosts.  There's a lot of government promotion of the ecosystem, but the support that most sticks in my mind are the financial grants from an agency called Innpulsa although I've heard that said agency's policies have changed.  Mexico's rise came, in part, thanks to aggressive support in terms of matching funds for investment firms and large grants for startups.  Other things that would help would be strong tax incentives for investors and startups.
Conclusion:
It's an incredibly exciting time for the startup ecosystem in Latin America.  The progress that Mexico has had in the last couple of years is astonishing.  Southern Cone boasts the most mature ecosystem with incredible startups, mentors and investors as well as including Brazil with a humongous market and startups big enough for marquee international investors.  Colombia still has it's best days ahead of it and really needs to come up with a practical roadmap for achieving results in terms of accelerating the growth of it's startup ecosystem. That country boasts great talent evidenced by the fact that they have what it takes to be accepted to the top accelerator in the US. I wish I knew more about countries such as Peru, Uruguay and Venezuela, among others, in order to give my impressions of them.  Nonetheless, it's clear that bigger things are on the horizon for the region.