PORTFOLIO
The following are startups where I am an advisor and shareholder in chronological order (since I became officially involved).  This is the activity that gives me the most satisfaction and the role that is closest to my future role as General Partner of Tayrona Ventures, an early stage fund that I will be launching.  More funds are popping up all the time in Latin America, but almost all of these only look at growth stage deals.  As an example, all of the companies below were ignored by local funds when I became an advisor and, now, several of these are on the radar of these same funds.  Much opportunity exists for an early stage fund that can identify and get in on the ground floor of promising startups in Latin America and that will be the focus of Tayrona Ventures.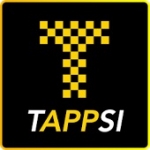 Tappsi is the leading Taxi hailing app in Colombia. I had met Juan Salcedo (one of the cofounders) a few years back when he started showing me the initial versions of the app.  It's been a wild ride with him and his co-founder, Andres Gutierrez.  EXIT: AS HAS BEEN REPORTED, TAPPSI WAS ACQUIRED BY EASY TAXI.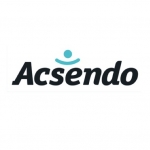 Acsendo is a human resources, Software-as-a-Service startup based in Bogota, Colombia.  The company has been operating for over 5 years and counts more than 30 companies among it's clients. It's starting to hit it's stride as it iterates its product and hones it's focus and messaging.  Since getting involved with the company, I've been a big fan of CEO Carlos Santana who has lead the company to it's current growth path.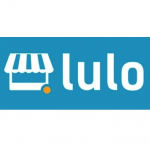 Lulo Domicilios is a Bogota, Colombia based startup (US legal entity) that offers an on-demand mobile service for ordering food and beverages in Latin America.  PARTIAL EXIT: AS HAS BEEN REPORTED, THEY HAVE SOLD ONE OF THEIR PRODUCTS (LULO) TO ANOTHER STARTUP AND ARE NOW FOCUSING ALL OF THEIR ATTENTION ON KIWI. (SEE BELOW).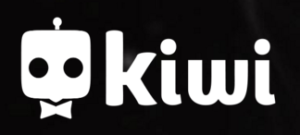 Kiwi is a marketplace app with initial market penetration in Colombian universities that allows users to text their on-demand needs, which are satisfied by Kiwiers in the marketplace.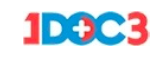 1DOC3 is a health Q&A that, after a few months of operations, already reaches hundreds of thousands of Spanish speakers from all walks of life.  The three founders have worked together at a previous startup and have already closed a VC fund and are the most used application in Facebook's Internet.org initiative in Colombia.

Vendty is an easy to use Point of Sales (POS) system localized for Latin America. The company's cofounders, Arnulfo Ospina and Roxanna Vergara have built an awesome product, a growing list of satisfied customers and a sales engine that they have ben refining in order to continue their exponential growth.