$3M invested in Founder Institute Colombia Graduates!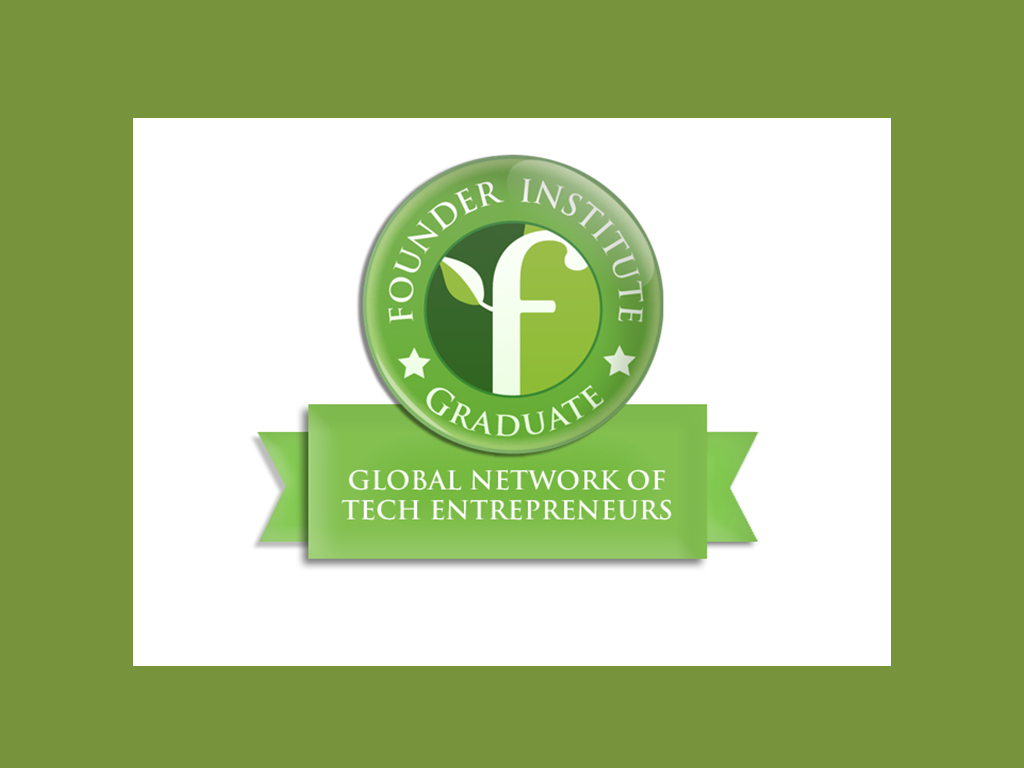 The Founder Institute continues to grow globally.  It's amazing to realize that I'm going on my fifth year as Director of the Founder Institute (FI) in Colombia.  In 2011, there were relatively few cities with a Founder Institute chapter and I was really determined to make sure that Colombia be the first Latin American country to have one.  By then, I had sat with a lot of Colombian entrepreneurs and knew that they needed help from the moment of conception.  Well that dream was realized and, with the amazing help of Adeo Ressi, the incubator's founder, graduates of the program in Colombia have already received over US $2M in funding. This is unheard of for any startup accelerator or incubator in this country.
What makes this even more amazing for me is that many of the companies that I'll mention below that have recieved this investment, didn't even exist before their founders entered the FI program!  Anyone who has run an accelerator with product and, possibly, market validation, knows how hard it is to develop these startups as it is.  Accepting founders that have no product or company, increases the level of difficulty substantially.  This gives me, and I know gives all the mentors and people who have helped out, even more satisfaction in terms of the impact that we've been able to create in the Colombian startup ecosystem by achieving the hardest thing there is: creating growing, fundable startups from scratch (only an idea).
If there is one thing that I've always enjoyed throughout my career, it's creating a big impact and being the FI Colombia Director has certainly enabled me to fulfil this passion while, at the same time, working with incredible people.  You never know how long things will last, but it has been incredibly rewarding for me up to this point.  Hooking up with a passionate and knowledgeable entrepreneur from Silicon Valley like Adeo, talented founders (tested as to their aptitude) and an amazing mentor network are key ingredients to a partnership.
FI has grown tremendously since then to 85 cities around the world with about 1500 founders graduated.  Among those companies are Zirtual, Realty Mogul and Udemy, which is considered one of the top startups in Silicon Valley at the moment (also created from scratch with the help of FI Silicon Valley). Now, Adeo is launching a global seed stage venture fund called Expansive to invest in early stage startups (including FI grads) around the world (also, Colombia).
In addition to the incredible satisfaction of helping entrepreneurs quickly create new startups and achieve the results of the grads mentioned below, the Founder Institute has been rewarding for me on other fronts.  From the honor of receiving an award a couple of years back as the highest-rated International Director to the incredible camaraderie with the whole Founder Institute HQ team, it's just been an awesome experience all around.  A lot has been achieved in a short amount of time, yet FI Colombia has had much more exposure with the global press (New York Times, San Francsico Chronicle, etc.) here, here and here.
Since launching in Colombia, out of more than 120 people who started the program, FI Colombia has graduated about 30 founders of startups, many of which would probably not have been created otherwise.  The program is incredibly demanding.  Nonetheless, though I did have a big sponsor quite upset about how "hard" I was being on the founders, many founders in the program have appreciated it and, if anything, felt as though I should have been harder on them.

When we started in 2011, much fewer people than today even knew what the word "startup" meant. Nonetheless, ever since then, we've built what I consider the most valuable asset that FI has in Colombia: it's mentor network.  Though there are many accelerators now in Colombia, I truly believe that the Founder Institute Colombia mentors (check them out by clicking here) are the most talented and the most dedicated at helping entrepreneurs (I'm totally biased, of course).
Also, they create incredible impact on founder success through the FI program (even on those who don't graduate) .   Moreover, through FI, these mentors have been able to meet each other, do business with one another and connect to Adeo and other mentors in Silicon Valley, hopefully, making the experience all worth their while. The FI Colombia mentor network is full of incredibly talented and successful entrepreneurs.  Similarly, the Silicon Valley mentors that have mentored here include founders who have created companies valued at over US $1 Billion and are passionate about helping new Colombian founders.
Even more incredible is that this incubator is, currently, completely self-funded by our sponsor (Microsoft) and the founders entering the program, who pay a fee to enter.  Don't get me wrong, I'd love to get more sponsorship funds to help bring more Silicon Valley mentors for some sessions.  Nevertheless, it's been quite liberating to know that, while more sponsorship funds would enable us to include more bells and whistles, FI Colombia can continue creating a tremendous impact even if no big sponsor steps up to the plate.  Although they haven't sponsored the Founder Institute per se, the government agency Innpulsa, under the leadership of Catalina Ortiz, has been great at providing funding grants for about five of the graduates mentioned below (over US $500K in grants).
Colombia has a lot of government funds currently being poured into a plethora of accelerators, but these funds are many times contingent on making concessions with respect to how the program is run and I've always strived to have FI Colombia graduates be on a par with FI graduates around the world.  I think it's great that there are more accelerators in Colombia.  I'm proud to help out at other accelerators and, in particular, at Wayra, which has always been extremely supportive of the Founder Institute, also.  I hope other accelerators post similar or better results as the ones I mention in this post for FI so that we can move the Colombian startup ecosystem forward at a faster pace.
I had given a status update of FI grads in a previous post, but thought it was important to provide more recent news.  Founder Institute Grads have created some of the top early stage startups in Colombia. In a country with very little Angel or VC investment, the fact that they have received this amount of investment (small by other country standards) is a testament to the results this program is producing.  Investment, by itself, is a means and not an end. Not all startups need or want investment.  The list below includes companies that have not received investment and some that have, but all are growing and producing solid results for themselves and the Colombian startup ecosystem:
SiembraViva (Medellin): I've written previously about FI grad and founder and CEO of SiembraViva, Diego Benitez. By offering a direct channel between local organic farmers and consumers, he not only supports high quality agriculture, but also helps improves the health of Medellin's citizens.  In addition to winning prize money from a startup contest, he also has received several hundreds of thousands of dollars from a global venture capital firm.
ComparaMejor (Bogota): Anyone who meets graduate Erick Brimen can't help but come away thoroughly impressed.  He co-founded this financial product comparator site along with his co-founder and CEO, Fernando Sucre, who has direct experience in this sector from his years working at a similar company in London.  The company is growing at a tremendous pace and received investment from a number of angels in addition to US $800k from a European venture capital firm.
WomyAds (Bogota):  Graduates Ricardo Gonzalez and Carolina Cruz founded this startup which offers big brands access to a network of influencers.  They received a grant from Innpulsa and continue to grow their network and base of Big Brand clients. Now, they are setting their sites on accelerating geographic expansion.
Mashpedia (Medellin): Juan Camilo Sosa, CEO of Mashpedia, entered the program with impressive numbers (1M uniques) and was amazing at absorbing all of the information from the mentors and iterating his company into a top notch, global video aggregator site with incredible growth numbers. An all around impressive entrepreneur.
AsegurateFacil (Bogota): Juan Ayala, CEO, graduated from the program and has continued to grow this financial product comparator site, starting with basic auto insurance.  He received an Innpulsa grant and has had multiple angel financing rounds of investment.
FloresyMas (Medellin): Daniel Morales, CEO, graduated with a different company called Tuttores.  Nonetheless, after this didn't pan out, he created this flower ecommerce company with the same persistence and dedication that characterized him during the FI program.  He recently closed $200k round from a local venture capital firm.
LaBonoteca (Medellin): Tomas Posada, CEO, graduated from the program and has been growing his user and customer base for his mobile app for promoting discounts from local merchants.  He received an Innpulsa grant the year before last.
Bankity (Medellin): Diego Guzman, CEO, graduated from the program and he and his co-founder have continued to make progress with his consumer financial budgeting app.  The company has more than 30k downloads and recently won a notable startup contest closed a small seed round.
Additionally, Jorge Soto, a solid entrepreneur who had been going through the program with another idea, pivoted and has been doing an amazing job with his accounting software company called Alegra. Also, Patricia Diaz, another graduate, received an Innpulsa grant for her musical score company called Musintec.  Other graduates or participants in the program have gone on to create other startups or mentor new startups extending even more the impact that the Founder Institute continues to have on the Colombian ecosystem.
As you can gather from my level of pride in the Founder Institute graduates (not only those mentioned above), I consider my almost five year partnership with Adeo and FI a success.  I value this partnership more than ever because it doesn't always turn out so well.  For instance, last year, I partnered with a couple of people and tried to create a local accelerator in Colombia called Socialatom Ventures.  At the start, I was actually quite excited and made the best use of my experience running FI, my work at startups in Silicon Valley, my previous investment background (e.g., Intel Capital) and network of contacts (e.g., Silicon Valley founders, Office of the Governor of Massachusetts, etc.).  In the end, though, there wasn't a match in values and vision with these partners.  I wish them well, but, for the record, I am no longer associated with them in any way (some of you have asked about this).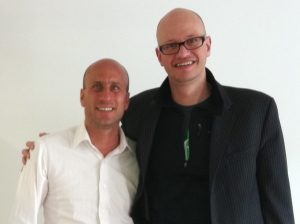 Though I currently have a lot on my plate working at one of the leading startups in the country as well as advising a few startups, bringing one incubator/accelerator (Founder Institute Colombia) into country is enough for me.  Working with a passionate and experienced leader such as Adeo Ressi, an incomparable mentor network, a proven program and talented entrepreneurs are reasons that the Founder Institute in Colombia is achieving the impactful results I describe in this post.  I'm thrilled and honored to have played some role, along with a group of like-minded individuals, in creating such an impact in this country.
Thanks to the fact that we launched this chapter so early on, we already have a good number of graduates that will continue to create a tremendous impact within the local ecosystem.  Founders who have passed through the program (including those who didn't graduate) have a tremendous advantage within the Colombian ecosystem because of our ability to identify their talent ahead of time (through a standardized test) and provide them with an experience where they take away some key learnings.
Nonetheless, this is only the beginning. In the coming months, I'll be announcing new activities that the Founder Institute will be rolling out throughout the world which will only solidify it's central role in developing the Colombian startup ecosystem through the local chapter.  If you wish to apply to next semester's program in Bogota, we will be accepting applications at http://fi.co/apply at the end of February.