Digital Innovation in Every Industry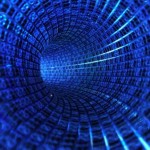 On Thursday, I had the good fortune to sit down with a number of startups in a host of industries to analyze their successes up to that point and ascertain, along with five other judges, the viability of these businesses to scale. Each one of these businesses was innovative in its own right by any standards (e.g., global or otherwise).  Nevertheless, what really struck me was that the three business we chose in industries from fashion to education, digital innovation was an integral part of the company's present and future strategy.
As I mentioned in a previous post about the workshops I am teaching on Digital Innovation, I believe that the time is ripe to evangelize business men and women from all industries on the possibilities for real differentiation through digital innovation.  The companies we analyzed on Thursday had done an amazing job of marketing, human capital management and bootstrapping, yet they saw even more opportunity ahead thanks to the strategies they were each developing for taking advantage of digital tools.
This was truly an excellent confirmation of my thinking up till this point.  I needed this "sanity check" because of my immersion in technology these past few years.  During my speeches I certainly exposed the opportunities that I felt were available for organizations willing to make use of these tools, but my experience on Thursday was the confirmation I needed.  Here we were hearing entrepreneurs who had come to that exact same conclusion all on their own.
During the next year, I will be executing many more digital innovation workshops and evangelizing these concepts even more.  Organizations that don't take advantage of digital innovation will, more and more, find themselves at a clear disadvantage.