What can emerging market investors learn from unicorns?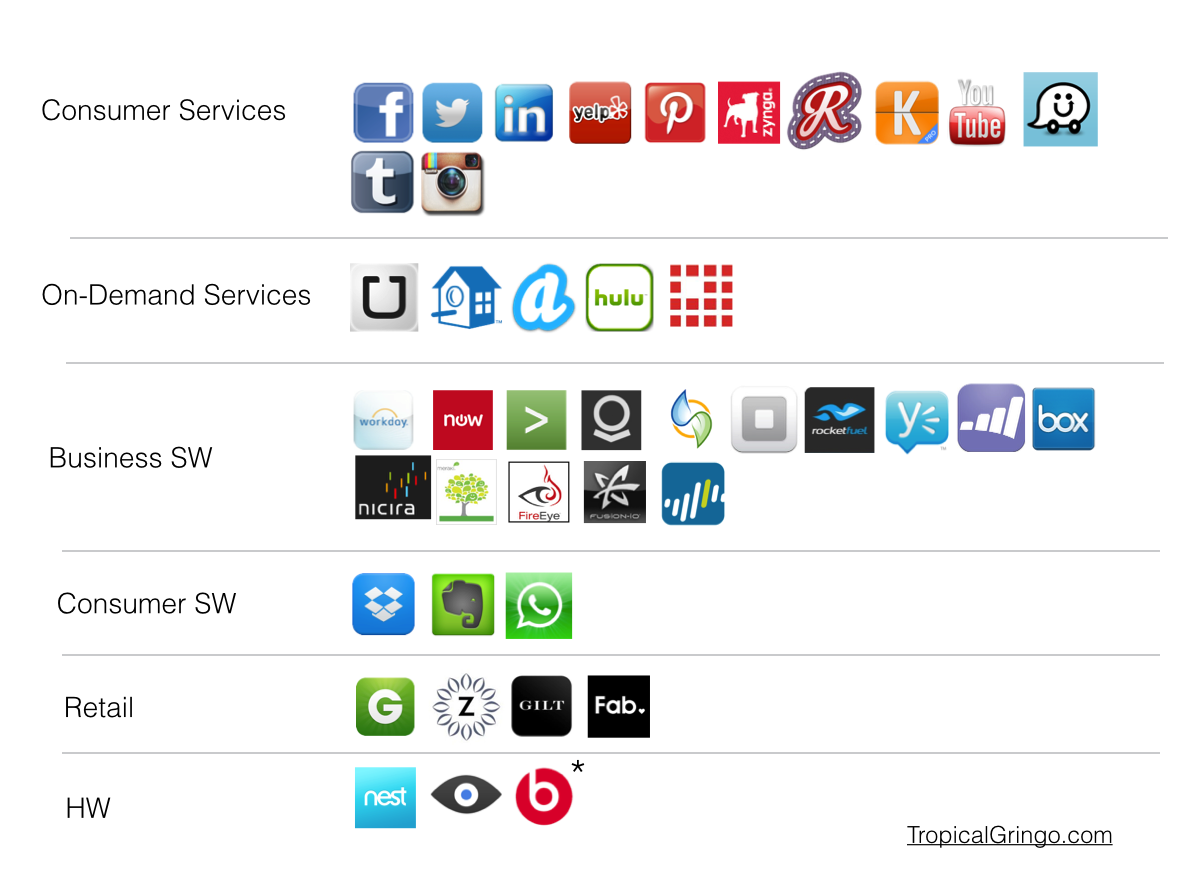 Since Aileen Lee's TechCrunch post last year on so called "unicorns", startups valued at $1 Billion and above, the term has gained widespread adoption.   From the perspective of a fund manager at any top VC firm, investing in a future unicorn can be key.  However, I've been wondering if any of the lessons from Aileen's post hold any lessons for startups in emerging markets, such as Latin America.
Before delving into what lessons unicorns can teach emerging market investors, I need to preface this discussion with the an important point.  Transplanting cookie cutter ideas to emerging markets is most definitely not where the biggest opportunities lie.  A lot of top thinkers such as Vijay Govindarajan as well as Tarun Khanna and Krishna G. Palepu from the Harvard Business School have written extensively about the unique opportunity to fill the growing middle class need in these countries to "consume world class products at lower price points."
These ideas were eloquently put forth by C.K. Prahalad in 2004 in his book, The Fortune at the Bottom of the Pyramid. From banking to healthcare to cellphones, some incredibly successful companies are coming up with new ways to reach some of the 5 billion consumers who are traditionally ignored by multinational corporations.
An example often given of such innovation is mobile payments processor M-Pesa in Kenya. Even in Colombia, I can think of at least two companies which are successfully executing such strategies, one in payments and the other in cellphone value added services (currently through SMS messaging for the most part).
If one can find such opportunities in which to invest, I do believe tremendous gains can be had.  Nonetheless, while looking for such opportunities, it's tough to ignore sharp founders with growing startups even though these are implementing business models which are familiar to us and some of which appear on the above-mentioned unicorn list.
In the image at the beginning of this post, I did add some additional companies whose valuations have become public in the last few months.  Incredibly, almost all of these recent additions have been hardware companies.  The last one to be added, Beats, may actually not end up being acquired by Apple after an infamous video by Dr. Dre.
Indeed, as I look at the portfolio of startups that I advise, it's clear that most of these appear on the unicorn list above.  These include a fast growing fashion e-commerce play, an HR SaaS company hitting it's stride and two fast growing on-demand mobile services companies (one for convenience store delivery and the other a taxi hailing startup).  In addition to these, is a startup in the education space, which has just started to release product.
In terms of general conclusions, I'd say that these constantly improving digital tools do provide low hanging fruit in terms of new business models that can be implemented (e.g., digital innovation).  The fact that many of these models have been implemented elsewhere doesn't, to me, doesn't meant that these companies won't create value.
While they certainly wouldn't likely be of interest to a top VC firm in Silicon Valley searching for the next Google or Facebook, some of these can turn into highly successful companies.  Latin America already has one very public (as in stock exchange public) success story which is MercadoLibre with a market cap close to $4 Billion.  Not bad for a company, which, for all intents and purposes is a localized version of eBay (an investor in the company).
Although other examples exist such as Buscape and probably Despegar, lets continue with the MercadoLibre example.  Building an ecommerce company in Latin America at the start of the internet boom was a gutsy move and required much talent and effort in order to execute successfully.  Though some may have scoffed at building a "copy cat" company, the fact is that I'd submit that the founder built an incredibly valuable business with a clear sustainable advantage.
In conclusion, I submit that the Unicorns can teach us quite a bit about the opportunities available in emerging markets.  It goes without saying that, insomuch as founders can build upon existing business models (in other countries) and add as much of their own innovations as are warranted to delight customers, all the better.