Bridge from Colombia to Silicon Valley open for 4 years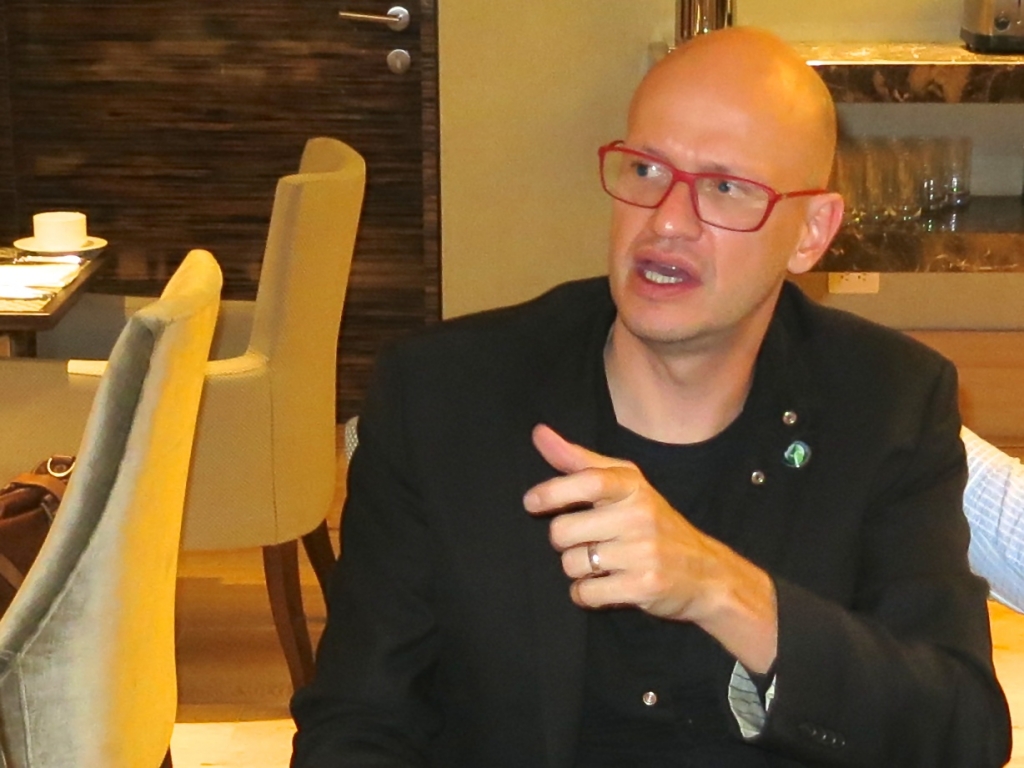 It's been a couple of weeks since Adeo was in town (Bogotá, Colombia). For me, it was great to have him back in Colombia and for others who had not met him before, it was quite an experience.  Adeo has created a number of companies (most recently, The Funded and the Founder Institute) and brings with him quite a bit of Silicon Valley, which, I believe, is good for founders in Latin America to experience.
As I have written previously, the Founder Institute has been an excellent vehicle to coalesce the amazingly talented entrepreneurs in Colombia who have already had successes (and failures) as mentors and complement these with international mentors as well as local entrepreneurs.  In a country where much government money is being expended to create new accelerators, I'm proud of the fact that, though it had previously received backing from the city of Medellin (e.g., Ruta N), it continues to run in Bogotá and graduate new founders and companies funded principally by a small course fee paid by each participant.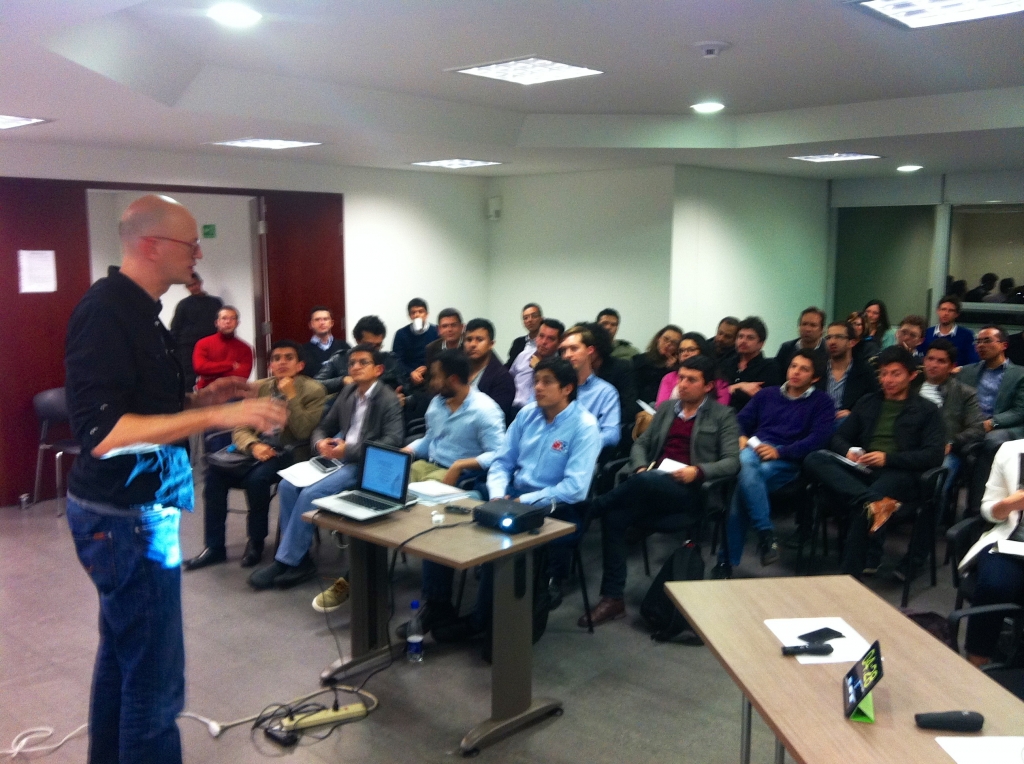 This will be the fourth year that the program will run in Colombia and past graduates have gone on to raise funding, receive government grants (principally from Innpulsa Colombia) and enter accelerators; thus, creating some much needed deal flow to such initiatives.  In 2014, the program will only run in Bogotá, Colombia.  When it ran in Medellin, the program created an impact with some solid entrepreneurs graduating.  A small amount of sponsorship funding was needed to cover travel and other expenses to fly top notch mentors (these complemented the high quality local mentors) into such a nascent ecosystem.
During his visit, Adeo ran a tremendous Ideation Workshop at the offices of our venue sponsor, Wayra Colombia (thank you!), which started the same year that the Founder Institute did in Colombia and helps (including funding!) founders at a later stage than FI.  During the workshop, Adeo, Brian Reale (a top mentor) and myself were able to give feedback to the entrepreneurs who pitched.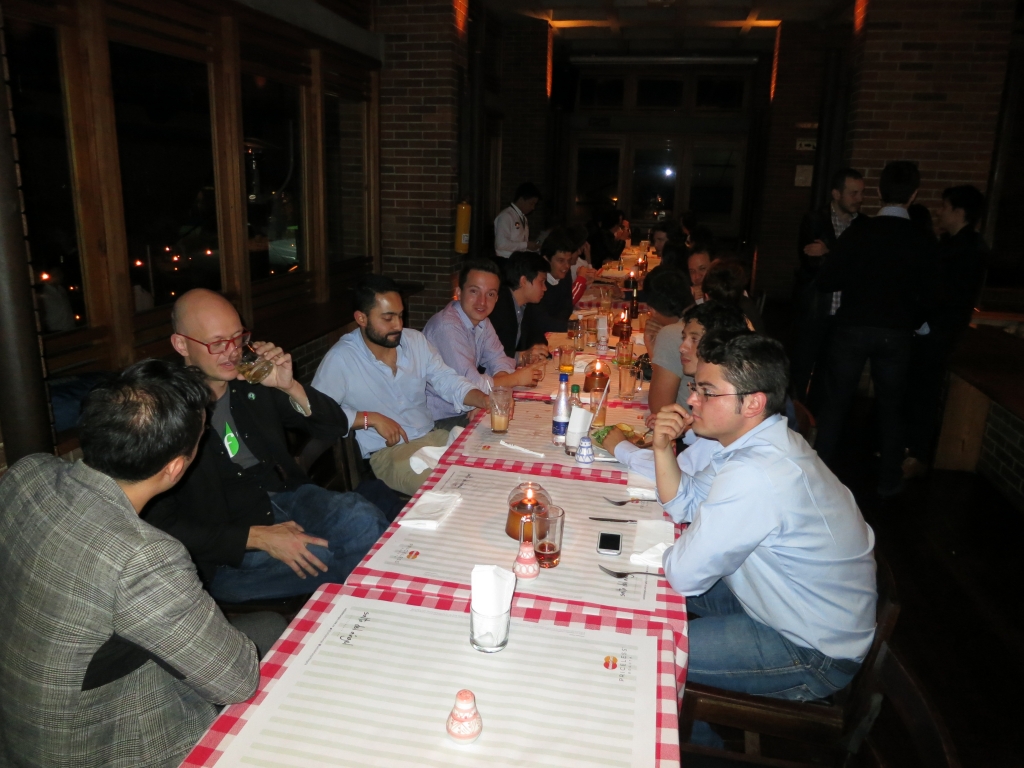 Also, Adeo spoke a bit about his history as an entrepreneur (along with his friend Elon Musk).   As always, interacting with these founders, with the amazing mentors and with Adeo makes this all worthwhile (and fun) for me.  Additionally, I've got some great support from a local team made up of Edgar Castañeda and Alejandro Vizcaino.
Afterward, we headed to a local bar for some drinks where we were able to mingle a lot more with the other founders.  It was the last night before Adeo headed back to Silicon Valley and it was great to feel the excitement from the founders who were present.  All in all, this semester is shaping up to be a really good one with some great mentors (http://fi.co/mentors) and excellent founders.  We still have two weeks till the application deadline and, if you are in Bogotá, apply here: http://fi.co/join/din.