The Reinvention of Industry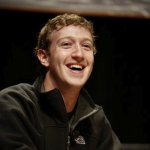 A point I've been harping on within my consulting engagements and during my workshops is the fact that, in my opinion, a deep transformation is taking place before our eyes.  The last few years have witnessed the toppling industries that, as a child, I took for granted as powerful and enduring.  Last year, more than 200 US newspapers went bankrupt, the music industry distribution channel has been reshaped and a good number of banks failed and others would have failed were it not for government help.
Now, before going to bed, I read that a number of high powered players in tech and the VC industry have created a US $250M fund to invest in companies focused on the "social web."  Mark Zuckerberg, CEO of Facebook, one of the investors in the fund, states that "We think every industry is going to get fundamentally rethought and redesigned around people."  Nothing like validation from the likes of Zuckerberg, Bezos and John Doerr for a guy in faraway Colombia.
Nevertheless, I actually think that the opportunities are even greater in emerging regions such as Latin America.  This is the reason that I've been giving workshops on what I call Digital Innovation in order to get people up to speed on the changes happening and to provide practice (through exercises) in the use of tools to reinvent their business models. If you're in Colombia, register for the next workshop on December 15th.