Software Development Company Dream Team Minus One CTO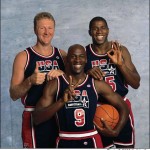 I just got back from a great meeting with a fellow entrepreneur. He's been working on building a dream team of partners to launch a top notch software development firm focused on cutting edge development that includes gaming, social networks and mobile (each project needs to include one or more of these).  He has already built and sold a software development firm and has since learned a lot more do's and don'ts and we will be launching in a couple of months.
We already have a team of more than ten engineers assembled and are close to negotiating a seed investment to get off to a running start.  One of my jobs is to find interesting projects in the states and/or Europe.  I will be reaching out to my contacts to find these.  Many operations down here focus on small traditional projects in the local market, but we are focused on working on top tier projects with innovative companies (large and small).
The initial software development center will be based here in Colombia with the possibility of setting up additional centers in the most appropriate places (e.g., Asia, eastern Europe, etc.).  We have some pretty impressive technical people (including architects).  Nevertheless, I mentioned that we should look for a superstar CTO anywhere in the world and periodically fly that person down here to guide the technical team and develop the company vision.  My friend was surprised by the suggestion, but he immediately saw the logic.
Thus, if you are superstar CTO material or know someone who is, please contact me. This position is for you if you're into leading a team of eager learners and workers down here in Bogota, Colombia and are interested in fun international travel (reach out to anyone at the local embassy and they'll tell you how much fun Colombia is – really, beyond what you'd expect).  Obviously, the idea is for our new CTO to be a partner in the business and this would include becoming vested in the company.