Travel Like a Diva Without Investing a Fortune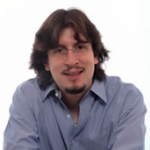 Checkout the VentureBeat.com version of this article.
Most of us have special requests when we travel, but don't really expect our lodging providers to be interested in these much less take them into account.  Nevertheless, celebrities, heads of state and royalty can depend on their lodging providers to cater to their every whim.  If Alexander Torrenegra, serial web entrepreneur, has his way, you'll soon be traveling like a true Diva.
Alexander's new venture, called LetMeGo.com, offers travelers the chance to upload their travel arrangements along with dates, places and special instructions to the site.  Afterwards, users allow all types of lodging providers (e.g., vacation homes, Bed and Breakfasts, hotels, etc.) to bid on their itinerary.   Each user can see the pricing and other data that is sent by each provider and each bidder can see other bids, but none of this information is made public; it's between the user and the lodging providers.
There's a lot that goes into a site like LetMeGo.com and Alex is no stranger to building such sites.  A number of years ago, after observing how difficult it was for his wife to promote her voiceover services, he created Voice123.com and has since positioned it as the leading site for promoting voiceover talent.  Almost as interesting as the niche he chose for this Internet venture is how he decided to build it.
Alex moved to the states several years ago after growing up in Colombia, South America.  Fortunately, he stayed in contact with his college friends and set up a development center in Bogota where principal development for Voice123.com took place and where LetMeGo.com was gestated during the past two years.  Alex is a perfectionist and relishes his role as a Product Manager and Customer Experience Manager just as much as CEO and he puts the talent at his company on a par with any engineers, designers and managers in the states.
Although he's worked with computers since an early age, he honed his web skills as a consultant (webmaster, SEO, etc.) in 2000 for companies such as Terra and at lodging web site Rentalo.com.  He soon realized that there were inefficiencies in the lodging industry due to the fact that much of the digital infrastructure was riding atop early work in travel reservation systems such as Sabre and the industry was ripe for new model that incorporated social networking and a reverse action model into the mix.
When I was a Venture Capitalist in Latin America, I was struck by the lack of ambition of a lot of startups as well as questions about their ability to execute.  With LetMeGo.com, I see a highly ambitious objective (the vacation rental market alone is estimated to be a $24B opportunity in the US) as well as a team with the chops to execute.  My biggest concern for the company is that fact they may be biting off more than they can chew, but that qualm quickly goes away as I chat more with Alex.
It is truly amazing what the LetMeGo.com team has been able to build up to this point and they already have a good number of hotel and lodgings signed up.  In my mind, the biggest hurdle is getting enough users to actually insert their itineraries and, in general, changing customer and supplier behavior (talk about ambitious).  Nevertheless, they understand the size of the challenges ahead and will continue to market their site: they have an aggressive affiliate program ready to launch as well as plans to translate the site to Spanish, Portuguese and Mandarin or Cantonese.
All and all, it's quite a grand undertaking, but I wouldn't bet against Alex and his team (I've met them in Colombia).  They are passionate, competent and driven to make their vision a reality.  As I write about digital innovation in Latin America, I'm continually on the lookout for interesting companies for Venture Capital firms and I would put LetMeGo.com at the top of the list.  They have the team, a big pond (market) to swim in and business as well as technical acumen.  A VC with strong network connections and added capital would make the mix all the more powerful and, possibly, create a lot more Divas in the process.