Medellin, A Center Of Innovation In Latin America
First, many thanks to Alan for allowing us to write this guest article. I have known of Alan since my days writing for VentureBeat, and my opinion of him only grows every day. We're lucky to have him as an advisor to ESPACIO.
Close to one year ago I arrived in Medellin, Colombia, not knowing what to expect from the city.
From the first day though, I was struck by the openness of the people and the culture of opportunity. Much to my surprise, the ci
ty reminded me of Silicon Valley, which is where I had resided for much of my life.
This month my co-founder, Edinson Alberto Arrieta Aguas, and I launched a co-working space/entrepreneurial center called ESPACIO to help turn Medellin into the Silicon Valley of Latin America.
To those who have not visited the city, the heading "Silicon Valley of Latin America" may come as a surprise.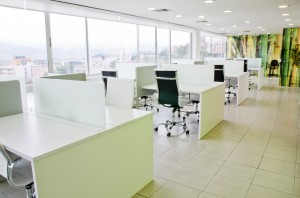 However, it is not just my partner and I who believe Medellin will become the center of innovation in Latin America. Many notable publications, including TechCrunch (HERE) and the BBC (HERE), wrote about ESPACIO and about Medellin as an innovation hub.
We believe there are a number of reasons Medellin will become a center of innovation in Latin America.
First, there is an organic tech community that is flourishing. Groups such as CoffeeGrid and the Medellin Entrepreneurship Society hold events with countless entrepreneurs to discuss new startups. This startup scene fits perfectly with the entrepreneurial culture that exists in the city of Medellin.
Second, the Colombian government and the city of Medellin have been furthering many initiatives to develop entrepreneurship in the city. Organizations such as Ruta N and iNNpulsa provide countless benefits to both Colombian and foreign entrepreneurs. As one of these entrepreneurs, I have witnessed firsthand this assistance.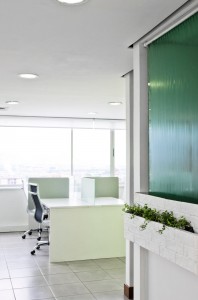 Lastly, many of the most promising entrepreneurs, whether they are from the city of Buenos Aires or the Startup Chile program, are moving to Medellin because of the quality of life and the opportunity to grow companies. At ESPACIO, we already have one Startup Chile company in the space and more are on the way.
The culture of entrepreneurship in the city, the budding startup communities, and the movement of foreign entrepreneurs to the city is creating the perfect storm for an entrepreneurial community in Medellin.
The mission of ESPACIO, the coworking space in the heart of Medellin, is to further the entrepreneurial ecosystem in Medellin. We're looking to take 26 of the most creative entrepreneurs (50% Colombian, 50% foreign), and to be more than an office, but to be a community. In addition to affordable desk space offered, we will be providing classes, demo days, free marketing and PR advice, and more.
If you are looking to build a business, there is no better place in the world to be than Medellin. I say this having spent much of my life in Silicon Valley and New York. If you are planning a visit to Medellin and would like to learn more about the entrepreneurial scene here, we provide a free weekly email with entrepreneurial events and updates (HERE).
About The Author
Conrad Egusa is the Co-Founder of ESPACIO and the Founder of Brownstein & Egusa. He is currently a Mentor at The Founder Institute. Conrad was formerly a writer at VentureBeat, and had earlier founded an angel-investor backed company in Silicon Valley.