First CRM, Now Comes Marketing Automation For the Rest of Us
My interview with Joe Payne, CEO of Eloqua, offering SaaS based Marketing Automation.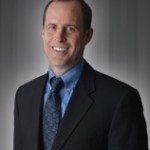 The days of multimillion-dollar CRM projects being closed left and right by the likes of Siebel have given way to thousands of dollars for CRM and Sales force Automation systems offered by Software-as-a-Service (SaaS) vendors.  Nevertheless, Marketing and Sales have many more processes that can benefit from automation and Eloqua and its CEO, Joe Payne, offer a compelling solution to improve Marketing processes and align them (at least technologically) more with Sales.
Eloqua has been innovating in the Marketing Automation space for the last 10 years and thanks to their SaaS model can also incorporate best practice business processes into their offerings at a fraction of what it would have cost to deliver this value only a few years ago.  I actually used to work for SAS Institute and saw first hand how costly deploying a top of the line on premises solution can be and how long such an application can take to start producing results.  I've always been curious about the "Eloqua" name and Joe cleared that up for me when he mentioned that the URL for the word "eloquent" was already taken, hence, "Eloqua" was born.
Though not as well known as CRM, Marketing Automation is excellent for reading prospects' digital body language. In other words, as prospects click through the web and on company websites, they leave a trail of valuable information of which companies rarely avail themselves to provide users with personalized experiences.  A system such as that offered by Eloqua can automate the process whereby your company builds a relationship with that prospect in order to convert them to a qualified lead and, then, customer.
This market has a long way to go and Joe mentioned that the space is probably only about 4% penetrated.  As companies continue to migrate more of their Sales and Marketing budgets to the web, the possibility to achieve greater measurability of their efforts and actually have that measurability drive their actions, will be quite compelling.  The current global financial situation will only accelerate this trend. It's so great to talk with innovative leaders like Joe, because now, more than ever, they're excited about the global opportunity. One thing that surprised me is that Joe does speak a little Spanish though he mentioned that his children are better at it than he is.
Eloqua helps large companies as well as smaller ones with half its customers generating less than US $50M in yearly sales.  Even smaller companies can work with Eloqua partners called Marketing Services Partners that not only take care of the technical intricacies of Marketing Automation, but can also help companies create, store and distribute one of their most valuable new assets: digital content.
Eloqua customers include companies such as VMWare, Adobe, Omniture (now part of Adobe) and Rosetta Stone.  In the B2C space, the company works with the Miami Heat basketball team as well as ADP among others.  The fact that Omniture was a client impressed me since Omniture is known for their own measurement software.  Nevertheless, this brought home the fact that Marketing Automation integrates a number of different technologies with one end result:  measurable impact. To this point, Joe mentioned a hospitality customer which deployed Eloqua and achieved a US $1M improvement in their Sales and Marketing efforts in a relatively short period of time.
In Latin America, I think there is an excellent opportunity for Marketing Service Partners that already have a stable of clients to start offering this type of (outsourced) service.  Integrating the offering within a complete package makes customer education an easier proposition and will provide benefits in the form of: 1) Better prioritization of leads and 2) The ability to nurture prospects into qualified leads.
Although large companies are the most obvious candidates for such a solution, medium size business in Latin America that decide to adopt these best practices in Sales and Marketing (complemented with some consulting), will have obvious competitive advantages in the marketplace.   Thanks to the maturation of the SaaS model, I'm sure it's just a matter of time before these types of services start to proliferate in the region.