Tappsi: Colombian startup with explosive growth is hiring.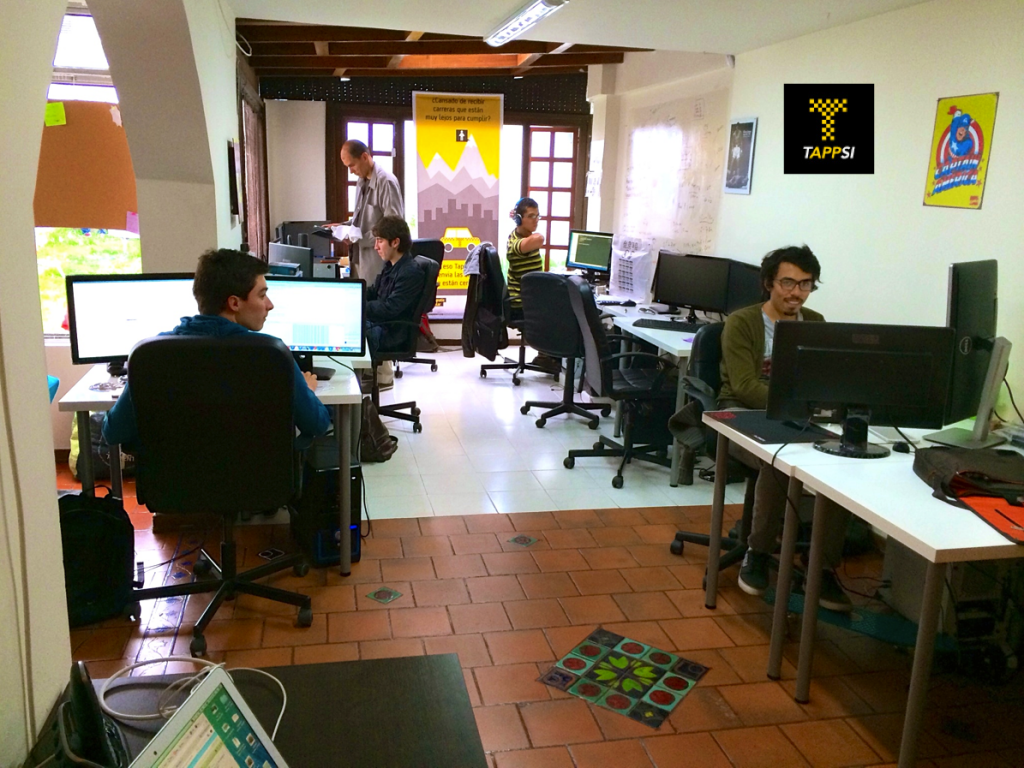 It's been more than two years since Juan Salcedo, co-founder of Tappsi, started showing me the taxi hailing app that he had developed.  Soon after this, I started meeting periodically with Andres Gutierrez (co-founder) and Juan and ended up, eventually, becoming their advisor.  As the company continues it's rapid growth trajectory, it is looking to hire talented people in engineering and other areas. Apply here.
It's been a pretty wild "ride" with users growing to more than a million (with thousands of registered taxis).  What's even more impressive is the number of bookings per month, which has already surpassed a million.  To provide some context, there are taxi hailing apps active in multiple countries that are unable to achieve this level of monthly booking success.
Though well-financed competitors exist, something is certainly working at this startup.  At this moment, I'm writing this post from their offices in a converted house in the northern part of the city.  The environment is a combination of calm determination with the hustle and bustle of any startup.   The two co-founders have assembled a team of more than 20 people passionate about the impact they are having on the personal transportation space.
Tappsi is well-known in Bogota and is quickly positioning itself as a national brand currently operating in six Colombian cities and the company's revenues are growing (taxi drivers are charged a monthly fee).  Tappsi has taken great care to make sure it is the undisputed leader in Colombia (which it is before exploring other territories).
The company is now ready to grow its team and is actively looking for talented programmers, project managers, etc. Apply here.