My speech at eNet Expo on the digital opportunities in Latin America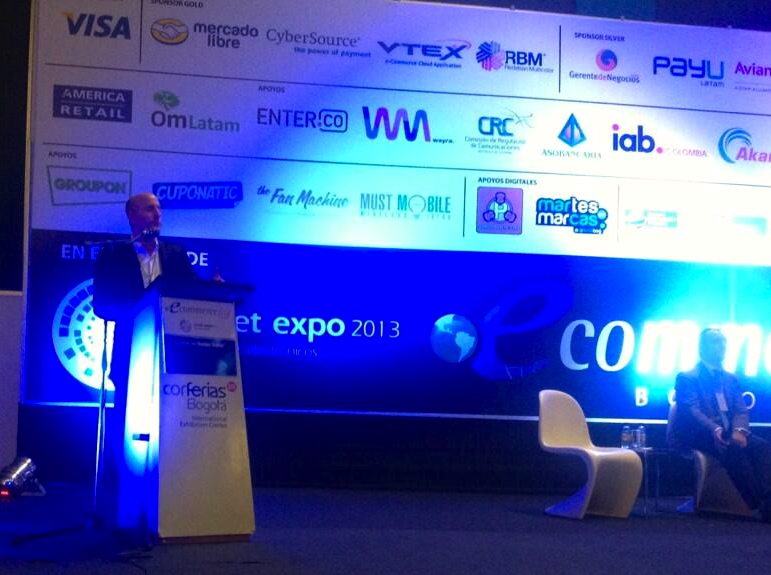 Yesterday, I had a great time as a panelist for eNet Expo.  Also, it was such a pleasure to be on the stage with Dan Gertzacov, CEO Americas of Lenddo.  He's a cool guy whose advice I value on many matters.  During the panel discussion, we spoke about the opportunities in Colombia and Latin America from an investment perspective as well as the obstacles.  We had a great moderator in Marcos Pueyrredon who is an accomplished entrepreneur and investor.
Before our panel, I was able to hook up with a lot of my colleagues here in Latin America and also meet interesting entrepreneurs from so many different countries such as France, Spain, Chile and Argentina.  I really like to present my perspective and thesis on the industry in front of large groups of people, but it's tough to beat meeting amazing entrepreneurs in person.
For instance, I was able to quickly chat with Alberto Pardo, CEO of Ads Movil.  A few months ago, Alberto took the company that he founded, Millenial Media and joined forces with Ads Movil, which is backed by the Cisneros Group.  Since then, they've accelerated their growth in an incredibly exciting, but competitive market for mobile ads.  Alberto, who likes to be called "Banano", knows how to get things done and it's a real pleasure to talk when the opportunity lends itself.
There were other companies at the event such as my friends from Medellin at ComprandoFacil who not only help merchants get online, but also sell merchandise through their own store.   Aside from being a great group of guys, the recently launched and are already experiencing amazing growth in both business lines.  Exciting stuff.  I also got to see Andres Murcia, CEO of Saberes Plus who went through the accelerator program I run and is building a comprehensive library of educational content that parents and schools can purchase online. The founders of Yoky were also there, which are going through the acceleration program I'm running right now and are offering fashion retailers access to two managed channels: 1. eCommerce and 2. a specialized direct, commision-based sales force.   Lastly, it was great to see Carolina Cruz from WomyAds, a graduate of the Incubator I run called Founder Institute and who is building a reputation and influencer platform across all of Latin America.  These are all companies to watch and it's always great to talk with them.  I topped the day off with an appearance on my favorite show called Martes de Marcas with two incomparable hosts!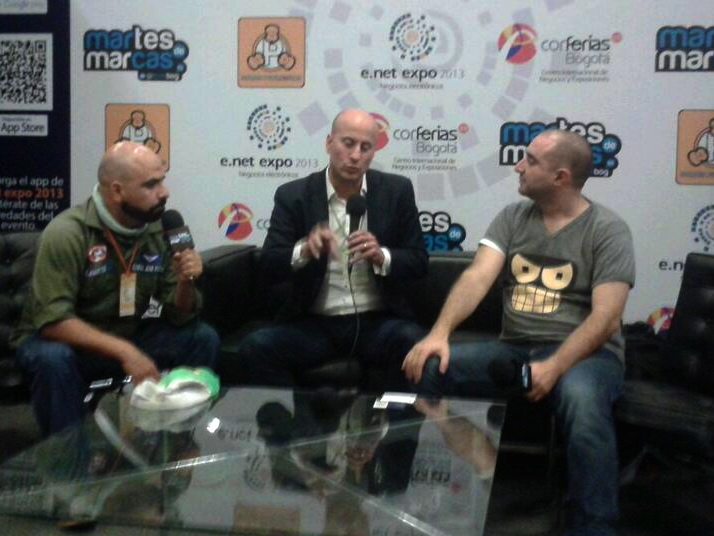 I was given some time during the panel to present my thesis about the opportunities in Colombia and Latin America. Within that speech, I actually mentioned that the term "eCommerce" is become somewhat of an anachronism as we should really refer to commerce in general and not this specialized case.  I made the similar statement about the term "media" since we know that we all have the power to be a "media company."   What I expressed during my speech was the same perspective that drove me to create SuperTrendi a couple of years ago.  Nonetheless, as I've written before, I did not effectively communicate the opportunity I saw to my investors.  My presentation yesterday was actually the presentation that I should have used as part of my pitch to my investors way back when.
My thesis, which I can now back up with information from experts such as Andy Dunn, is that there are two big opportunities in so-called eCommerce.  On one side, there are the plays on economies of scales such as Amazon and eBay globally and MercadoLibre, Dafiti, Linio, Netshoes and marketplaces (e.g., the two mentioned above) in Latin America.  On the other hand, there is a unique opportunity to compete on what Dunn calls proprietary characteristics (e.g., price, selection, etc.).  My point is that, though you need an amazing team to execute on so many fronts, the opportunity exists to create your own branded merchandise and two players on such a road in Latin America are oLook in Brazil and Magnolia in Colombia, Peru and Chile.
I'm including the slides I presented below: