Silicon Valley Culture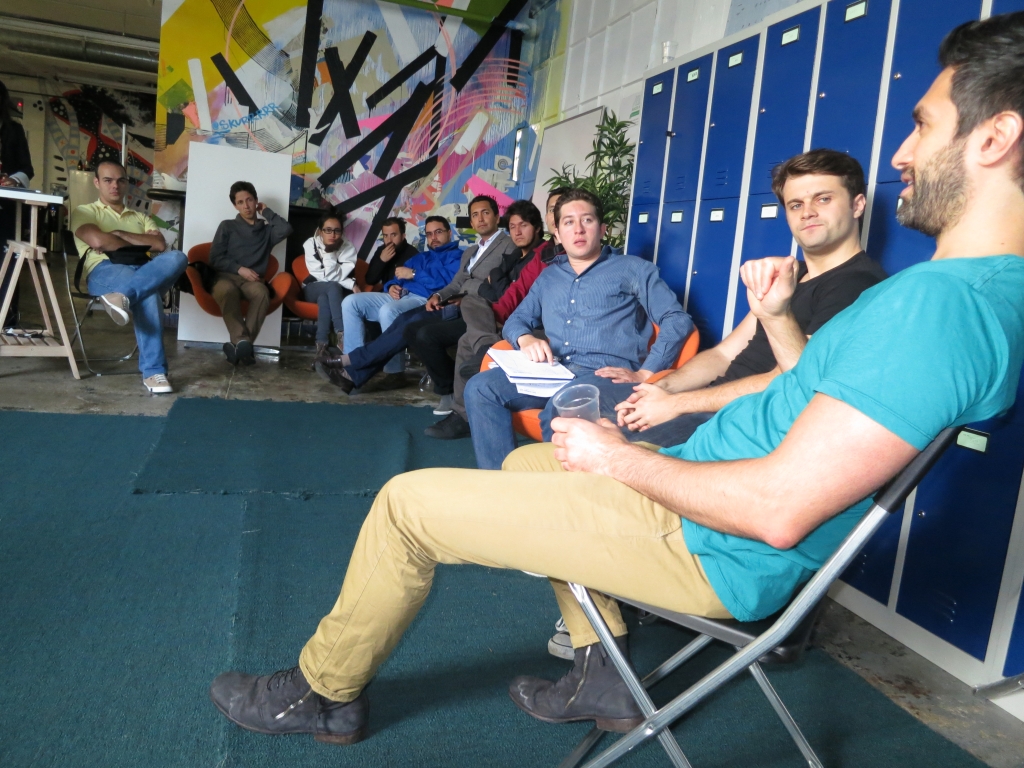 I just got back from Silicon Valley where I spent more than a week.  I was able to take the ten startups that are going through the acceleration program that I am running in Bogota and show them around and introduce them to key players.  We had fireside chats with investors and entrepreneurs such as Nivi (co-founder of Angel List), Ranjith Kumaran (co-founder of YouSendIt and PunchTab) and William Hsu (CodeEval).  We also spoke with investors such as Mike Hennesey and Dan Bragiel. As usual, I was able to count on help from some great people including Jeannine Jacobson from the Founder Institute in Los Angeles and the above mentioned people in Silicon Valley in addition to a host of others that I'll thank privately so as not to make them so public without their consent.

We also visited successful companies such as Facebook, Google and Evernote to understand their innovation cultures and how the built these from their start as small startups  to big companies.  We were able to also meet with the CEO and co-founder of Xactly Corporation, Chris Cabrera, who spoke to us about the opportunities in creating SaaS companies.   During all of these visits, we heard about the innovation cultures ingrained in these startups as well as the founder vision behind each of these organizations.
Though a minority (3) of the twenty three founders that went on the trip wondered whether such a trip was useful compared to other activities (these are precisely the founders who most needed a culture reset), all of the other founders got a lot out of it.  When you're searching for excellence, benchmarking is a no-brainer for some, but, unfortunately, not for all.
In this case, the founders were able to appreciate the accessibility of extremely successful entrepreneurs, their intelligence and ability to execute and, above all, the speed with which things are accomplished.  Also,visiting successful startups and hearing active angel investors talk about their perspective were all key components in giving these gals and guys an thorough overview of Silicon Valley culture.
I'm certainly not saying that making the trek to Silicon Valley is some type of panacea for countries wanting to build an ecosystem that supports startup creation and growth. Also, if a startup team is really "killing it" and growing their business incredibly fast, I can see a case being made for continuing along that road and not prematurely interrupting it to take a trip.   Nonetheless, I do believe that benchmarking is key for absorbing as much learning as possible and, in the process, re-evaluating whats good and not so good about your own ecosystem.
Finally, I was able to hook up with Adeo Ressi, creator of the Founder Institute, and talk about some exciting future plans. We spoke about the current semester in Bogota and about other activities.  It was good to see him and see how far things have come with the Founder Institute in four short years!
All in all, it was a great trip and I saw a number of founders really make the best of it and take advantage of as many opportunities as possible.  One of them whom has always shown admirable leadership qualities, thought the trip important enough to bring along all of his team members.  Ano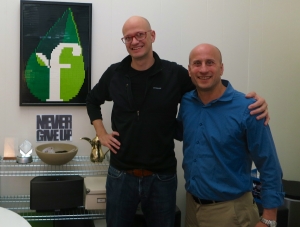 ther founder was a master networker and was connecting with amazing people (on his own) from day one.  Yet others arranged their own meetings and got incredible help from some sharp entrepreneurs.