Great Founder Institute Bogota Pitch Event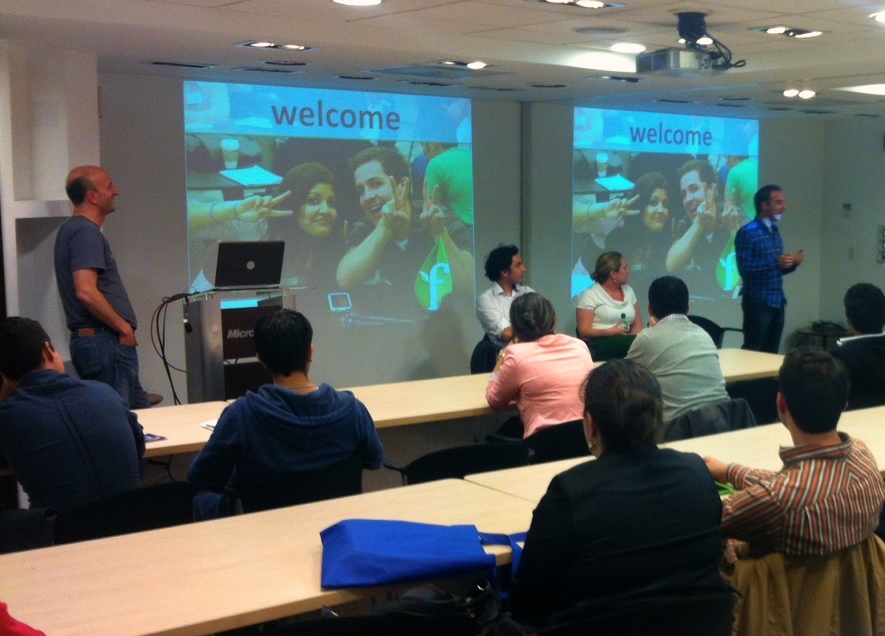 We had a great Founder Institute Bogota pitch event last night.  In attendance were Founder Institute mentors, Francisco Garcia, co-founder of Data Traffic, Juan Salcedo, co-founder of Tappsi and special guest Paige Brown, CEO and co-founder of DashBell.  Each one of these founders generously shared their experience growing their specific startup and talking about the genesis of each.
Paige spoke about here time at TechStars in Boston and the road since then after multiple angel financings.  Francisco spoke about the thesis that was the original plan for Data Traffic and the creation and growth of the company since then.  Finally, Juan spoke about how Tappsi started from a problem that he and his cofounder (Andres Gutierrez) encountered in trying to hail a cab.  Later, Juan gave a more detailed presentation detailing the creation and growth of the company.
Afterwards, a number of the founders present, gave their pitches and heard feedback from myself and the audience.  It was an incredibly interactive session with great interest and energy in the room. During the event, I announced the extension of the enrollment deadline for two more weeks in Bogota, Colombia. We already have a great group of founders with excellent aptitude enrolled in the program.
For those still interested in enrolling, simply fill out the few fields in the following application link: http://fi.co/join.