Getting Ready for SxSW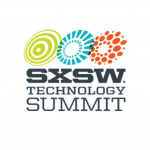 I haven't started packing yet for my trip to South by Southwest (SxSW), but I am running around trying to get everything in order here in Bogota, Colombia before I leave.  I'm going to be moderating a panel at the SxSW Tech Summit (this is the first time it's being held) on the startup/investment ecosystem in Colombia.  At the same time, I'll have a chance to visit SxSW and meet some interesting people.
There are tons of presentations and I'm sure there will be some interesting ones, but I'm more interested in meeting people and talking with them, which is probably why the parties are so famous (for meeting and talking with counterparts).  I'm going to take my video and camera equipment and blog to my hearts content.  In part, to let others know how this experience is stacking up and, also, as a public note-taking exercise.
If you'll be there in Austin this week, I'd certainly enjoy meeting you.  Please let me know either at @acolmenares or emailing me at alan [at] tropicalgringo [dot] com  We'll see how things go.