Building from the core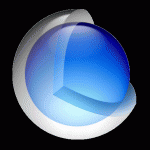 I had a great conversation yesterday with someone, like me, who isn't originally from the region (Latin America), but who has found a new home here.  He was visiting Colombia and has been an entrepreneur in Latin America for more than four years and had some really tough going, but like any excellent entrepreneur, he stuck it through.  The result is that, today, both he and his original angel investors experienced a nice exit as his company was sold to a much larger one.
This is a great story, but it's just great to sit down and talk with people who are super sharp and, at the same time, down-to-earth and open.  Within this journey through the start-up scene in Latin America, it's been incredibly heartening to discover a core group of amazing individuals, who are also great people to be around.  Some are originally from outside the region, but not all and all.
A common thread is that we all see amazing opportunities for creating start-ups in Latin America as well as the potential for developing a new seed fund to nurture more and more of these start-ups.  He, correctly, mentioned that we should somehow coordinate our activities more among different countries in Latin America.  It definitely makes sense to think about building a core group of sharp individuals in Latin America interested in, among other things, funding and developing new start-ups. We'll see how this develops.
Additionally, yesterday, I had great video conference with a smart and funny colleague in Argentina about his interest in expanding his company footprint throughout Latin America.  Also, I chatted with some buddies in Austin about an upcoming panel over there on the start-up environment in Colombia (I'm rounding up some interesting panelists).  Well, gotta cut this short, because I'm off to Barranquilla this morning to visit another interesting company.