AgentPanda takes the pain out of planning group trips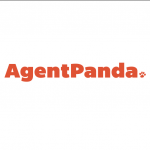 Several months back, Daniel Artunduaga, CEO of AgentPanda, was trying to plan and coordinate a trip with some friends.  After numerous emails, links and images being shuttled back and forth, he came to grips with how painful this process really is.  Nonetheless, after being accepted into an incubator in Colombia (Wayra) and obtaining US $50k in investment, he and his team were trying to get a ride sharing application (yes, another one) off the ground.  His heart just wasn't into it, though, and he remembered his previous experience and decided to create a platform for group trip planning and coordination called AgentPanda.
AgentPanda provides a platform where friends sign up and choose a communication channel (email, facebook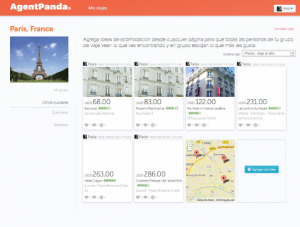 , etc.).  Users can share links for lodging and flight options as well as ideas on things to do once they arrive at the destination.  Each user can then vote on each option.  Finally, AgentPanda will connect users directly to flights and other sites (TripAdvisor, etc.) where they can book lodging or travel.  The finally itinerary shows when each person arrives and where they'll be staying in addition to agreed outings.
According to some statistics, group travel is a $30B+ market in the US with travel agencies handling much of this work.  Nonetheless, groups tend to assign coordination to one person who then is tasked with interfacing with the travel agent.  Other startups such as GatherBall have also launched with a little bit different take on the problem.  Nevertheless, the space is still fragmented and there is no clear leader.
Daniel (right in the picture) started the company with two co-founders.  Daniel Infante (middle in photo), CTO, has been developing software for a number of years as has Julio Pinzon (left in photo).  The team has worked with more than one UX designer and is looking to have someone with deep UX expertise join the team soon.  The founders have plans to move to Silicon Valley in the near future and are applying to a number of the top acceleration programs in the Bay area.
AgentPanda is currently in public beta and is working with users to understand how to improve this initial version of their application.  User response has already been extremely positive and the trio are working hard to iterate quickly.  Also, Daniel is meeting with travel companies of all types looking interested in referral traffic and tighter integration with the site.