Smart Money Diving into Colombian Internet Companies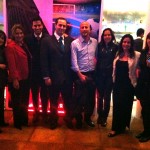 When my friend, Jorge Pulido, from PriceWaterHouse invited me to a launch party, I never expected it to be such an impressive launch of an Internet company for the Colombian market. The company is called BrandsBag and it's entering full speed ahead into the Colombian market with a flash sales site targeting women who love fashion.
What's most interesting about this new endeavor is that it is a mix of impressive entrepreneurs from Brazil, Argentina and Colombia that have decided to start their Latin American strategy from Colombia.  As I mentioned previously in a NYTimes article, the Brazilian Internet market is on fire and more and more US VC's are investing in that country.  Nevertheless, witnessing the impressive launch tonight of BrandsBag confirms our confidence in Colombia as a country from which to launch Latin American-wide Internet initiatives and funding these initiatives through our new Micro VC fund,  Tayrona Ventures.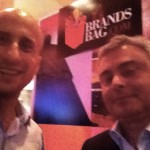 I had the chance to meet the leaders of BrandsBag such as Diego Rodriguez and Delio Epaminondas (with me in the photo on the left).  These are sharp business people who are extremely serious about transforming the shopping experience in the region and see Colombia as an excellent lauchpad to achieve this objective throughout Latin America.  The country boasts a growing middle class, internet penetration and ecommerce increasing at above 40% and a market with overpriced fashion items (sometimes more than 100% markup above prices in other countries).
As Marc Andreessen mentioned in a previous WSJ article, software is indeed eating up industry after industry as digital innovation takes hold. In countries such as Colombia, the potential is even greater since competition in markets such as retail is much less ferocious allowing incumbents to charge an arm and a leg.  These types of companies are ripe for disruption and make Colombia an ideal market to provide new (digital) offerings that can be incredibly profitable and still undercut the established players.  BrandsBag is betting big on Colombia and in the process has a chance to showcase the potential of this country as a profitable gateway/launchpad to the rest of Latin America.