A Thank You message to two awesome Paisas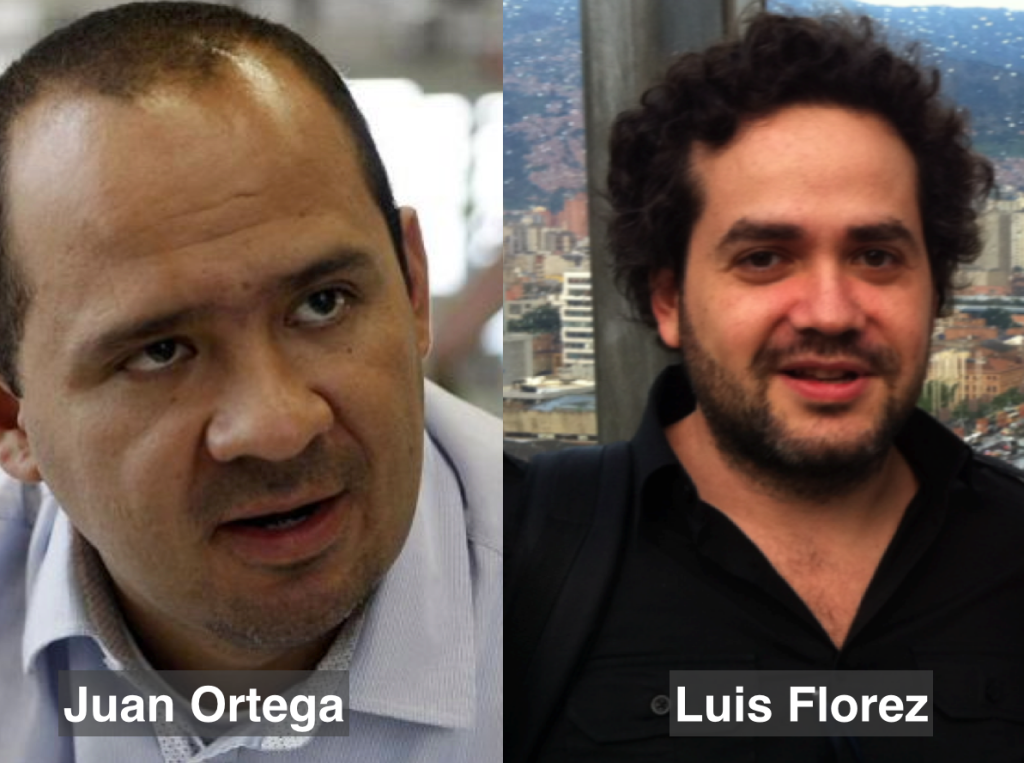 An article was recently published by Philip Beere, a Business Development and Sustainability expert from the US, about his takeaways and critique of the innovation environment in Medellin (after his spending some time in that city).  Philip interviewed me  for the article, but because of the focus of his piece, something very important to me (thanking two instrumental people from Medellin, "Paisas") was not within the scope of Philip's topic so I'd like to take a moment and send Luis Florez and Juan Pablo Ortega a personal and public thank you message.
In a prior life, I spent five years working on initiatives to support new founders by connecting them with local and international entrepreneurs and by offering my advice from my years working at Silicon Valley startups and as a Venture Capitalist.  I feel incredibly satisfied with what I, and especially a great network of mentors, were able to accomplish. Nonetheless, after going deeply into debt and arriving at a grouchy old age where I became sick of a lot of silliness (I'm being diplomatic with that word) that takes place within the public "ecosystem" in Colombia, I decided to go back to the corporate world (my family is thanking me for that) as well as focusing on those early stage startups that I truly believe in as an advisor and shareholder.
One of the truly great moments during those five years was when I met a kindred spirit in Luis Florez, a Director at Ruta N, at a speech that I gave at a Medellin university.  After an initial conversation, Luis heard about the global (headquartered in Silicon Valley) idea-stage accelerator I was running in Colombia called the Founder Institute.  I had only run one cohort in Bogota, but he immediately saw the value of such a program to develop new Medellin entrepreneurs.
I was very clear and upfront about the fact that taking entrepreneurs and helping them develop their ideas into successful companies is incredibly hard.  This is different than most accelerators that require a team and product, but an idea-stage accelerator (whichever one it is) still makes the most sense for a city like Medellin with a dearth of viable startups.  I mentioned that, even though during the program, we end up with a fraction of the entrepreneurs graduating, most of these will still fail.  Nonetheless, it jives with startup statistics and even ending up with a couple new viable startups is a big win and a realistic outcome.
Luis already understood all of this and introduced me to his boss, Juan Pablo Ortega, in order to get the ball rolling.  Juan Pablo was just as knowledgeable as Luis and started suggesting how we should configure the program (e.g., with mentors from Silicon Valley flying to Medellin).  Needless to say, Luis and Juan Pablo made the program happen in Medellin and we were able to graduate startups that have received funding as well as one great success story of someone that didn't graduate because of his original idea, but later changed his idea and has made his company a big success.
The successes that we were able to achieve would never have happened if Luis and Juan Pablo had not taken such a bold step of sponsoring an international program, which was a little more strict than others at Ruta N were used to and that had only run one cohort in Colombia.  It's a testament to the talent of Medellin entrepreneurs that a good number of the successful graduates from the program in Colombia (which have raised more than $3M in funding) came from that city.
Hence, Juan Pablo and Luis, I thank you for your faith in me and the Founder Institute and I worked very hard in order to show the results mentioned above and to give the Medellin founders the support (from mentors, etc.) that they deserve.  You guys should be front and center in building a support infrastructure for startups especially in Medellin because you truly "get it."  Strong founders are hard to find (I'm not one of them) and, I believe they should get the best support if you're serious about growing your city's stable of viable startups.
Nonetheless, once both Luis and Juan Pablo left Ruta N and regardless of the concrete results we achieved, the people that replaced them at that organization pulled the plug in favor of a homegrown program.   People unfamiliar with how hard it is to create a startup believe you should be able to launch 10x more viable startups and wouldn't be satisfied with a couple of success stories.  They live in an alternate reality and debating them is an exercise in futility. I'm biased, but I believe that Ruta N should be very proud of the results it got from the Founder Institute in launching new startups founded by "Paisa" founders.
Hence, this is a thank you message to you guys, Luis and Juan Pablo.  I was (and still am) convinced that the Founder Institute was a program that was desperately needed (yes, desperately) in Medellin.  At that point of my life, creating impact was all that drove me and I knew we could create impact in that city.  I'm happy about the impact that I was able to drive during those years, but, for my family and my own sake, I'm now running my life in a more balanced manner.

Also, as I advance in age, I'm becoming more of a grouch and have less and less patience for a lot of silliness and lack of intelligent debate that, in my opinion, is detrimental to the country's goals with respect to startups.  Nonetheless, I have always been very appreciative of meeting intelligent and passionate people such as yourselves and really enjoyed working with you guys and hope that the results we obtained together were to your liking.