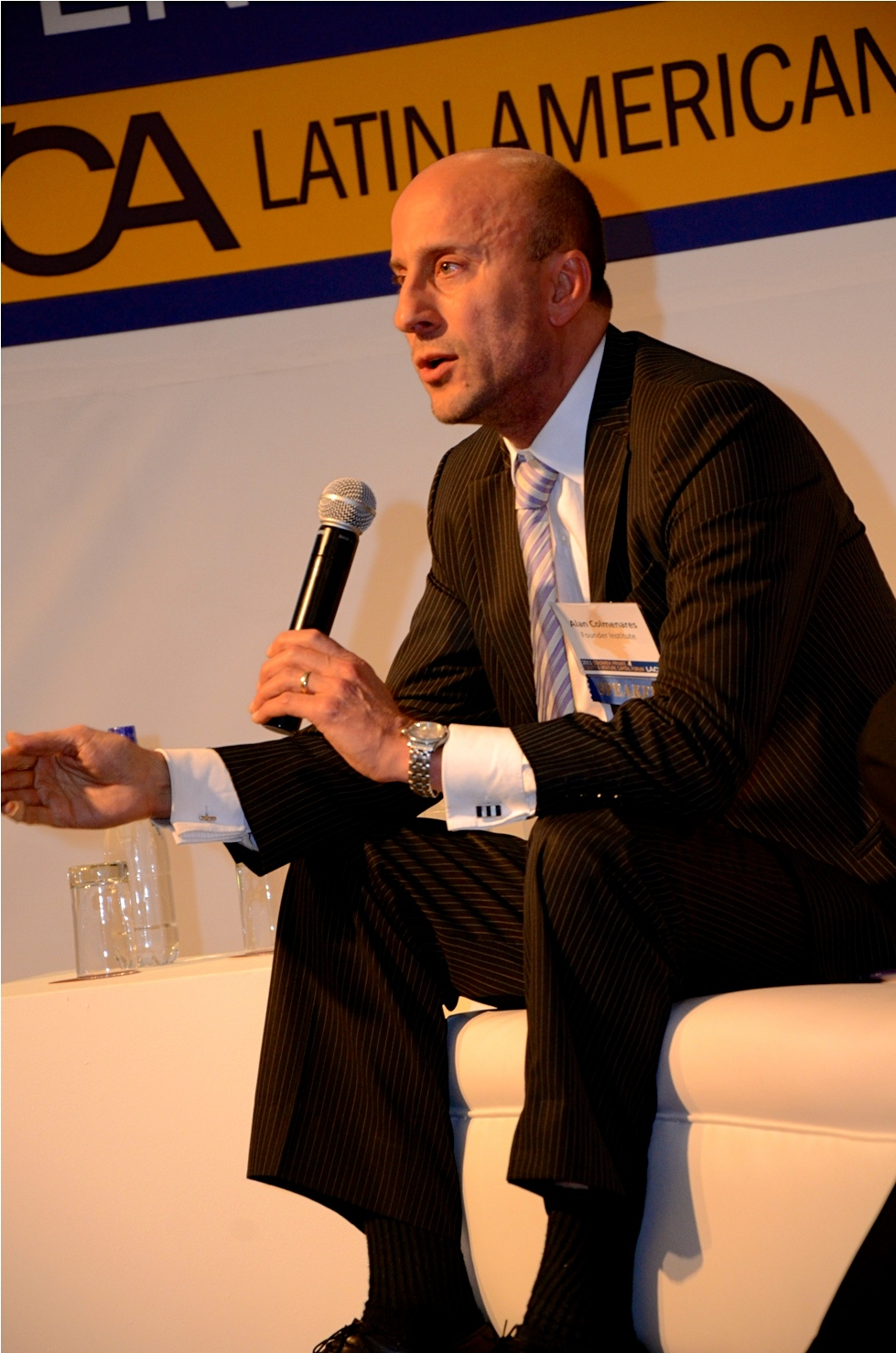 Hi. My name is Alan Colmenares. A very long time ago (more than I'd care to admit), I graduated as a BSEE from Lehigh University in PA.  I don't like to promote this (or the fact that I got an MBA from INALDE en Bogotá) too much because, in the startup world, it's more about doing and building things. The aforementioned facts, unfortunately, betray my lengthy marraige with the status quo.
Nonetheless after stints with InfoWorld in Menlo Park, California as a writer and editor of technology topics and with Intel Capital as a Venture Capitalist in Mexico and Brazil, I decided in 2009 to take the plunge as an ecosystem builder.  Along the way, I tried my hand at founding an ecommerce startup without economic success (much experiential success, though).   I am currently an 
advisor to startups
(which I enjoy immensely) and write articles for my blog, 
TropicalGringo.com
, as well as occasionally for publications such as 
NYTimes.com
, and
VentureBeat
.  Also, since 2011, I have been the Director of Founder Institute Colombia running chapters in both Bogota and Medellin.
Though it seems like a lifetime ago, I grew up in Reading, PA (born in Atlanta, GA) and moved to Colombia, South America from Silicon Valley in 1995.  I believe there are tremendous opportunities for Digital Innovation in Latin America and am creating an early stage investment fund called
Tayrona Ventures
to pursue these investment opportunities.